Induction ranges are one of the hottest appliances around, but it can sound almost too good to be true. It cooks food faster, more evenly, and without the large flame of gas (or the bright red element) of other ranges. How do induction ranges actually work?
How Do Induction Ranges Work?
Gas and electric ranges use thermal conduction, using the heat from a flame or electrical heating element to cook food. Induction ranges use electric currents to heat pots and pans through magnetic induction. Instead of using thermal conduction (where the gas flame or electric element transferring heat from the burner to the cookware), induction heats what's inside the cookware itself almost instantly. 
It does this using electromagnets inside the glass stovetop. Each burner has an electronically-controlled coil of metal that produces a magnetic field around and above it. The fluctuating magnetic field moving around inside a piece of metal makes an electric current flow through the pan, making the heat come from within.
Induction essentially cuts out the intermediate step of heating a burner and then transferring the heat to the pot. As such, these ranges cook faster and respond better to temperature reductions, making induction cooking a lot more efficient.
The Pros Of Induction Ranges
Induction cooking is the most efficient form of cooking. With an induction range, the heat produces in the pan rather than the cooktop, meaning more of the energy that's generated goes into the food. This energy gets to the food more quickly, too; induction ranges can cook between 25 to 50% faster than other methods. It's also much easier to control and cook evenly.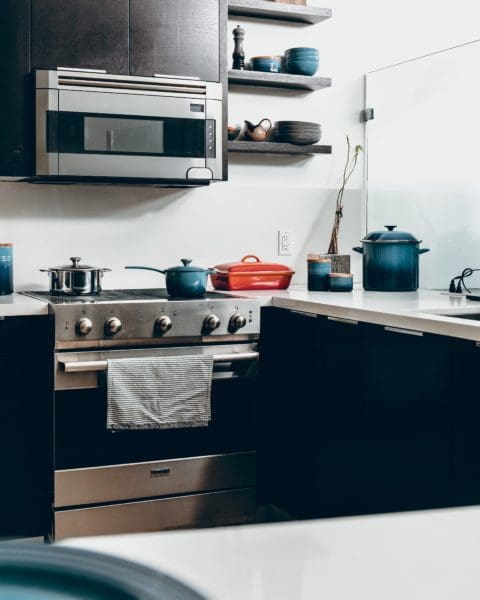 Induction ranges are also safer. If you turn on an induction burner with no pot on it by mistake, it won't get hot! While the cooktops can get hot, this comes from the heat transferring from the cookware to the glass, like how it would transfer heat to the countertop if you set it down there. As soon as you remove the pot from the element, that transference stops, and the glass surface never gets as hot as it would on a traditional electric range. 
Cleaning can be a breeze, too! Induction range elements are built right into ceramic or glass cooktops, which you can wipe with ease.
The Cons Of Induction Ranges
While induction cooking is a scientific marvel, consumers must meet a few conditions before adding this range to their kitchens. The pot or pan must be made of or contain a ferromagnetic metal such as stainless steel or cast iron. Copper and aluminum cookware won't work on an induction range.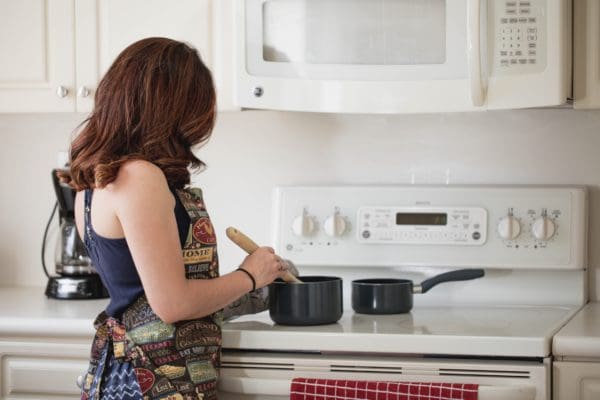 Induction ranges can also be deceiving because the electromagnetic field doesn't create a glow. You won't know it's on, and even though turning and leaving it on isn't a hazard like other ranges, it's not obvious at first glance. Some manufacturers have started adding flame effects and lighting to show homeowners the element is on. 
One con is quickly becoming obsolete: the price. The cost of induction ranges has been dropping, with some selling for less than $1,000. Induction cooktops still cost more than smooth electric tops, but the difference in performance can be significant!
Please follow and like us: