Living in a condo has become a standard for many individuals, thanks to the convenience and low maintenance lifestyle. Apart from being affordable, condos are also highly desirable for first time homeowners and those seeking a smaller living space. When selecting the best appliances for your condo, it's essential to consider the available space, functionality, efficiency, and style. In this post, we'll share the best appliances for condos that make your living much more comfortable.
Compact refrigerator
Instead of a standard-sized refrigerator, a compact fridge is the best appliance for a condo. This saves room in the kitchen, and you don't even have to sacrifice storage space. A reliable compact fridge will provide a freezer section to keep your frozen food in one place. Before purchasing a compact refrigerator, measure the space needed and select one that can comfortably fit within.
Combination washer and dryer
Stackable and combo washer/dryer units are perfect space-saving appliances for condo living. These appliances offer the efficiency of both a washer and dryer and are perfect for one or two individuals. Combining the two units gives space for cabinets above, which can hold towels, laundry detergents, etc. Be sure to measure your laundry closet to ensure you get the right size.
Induction cooktop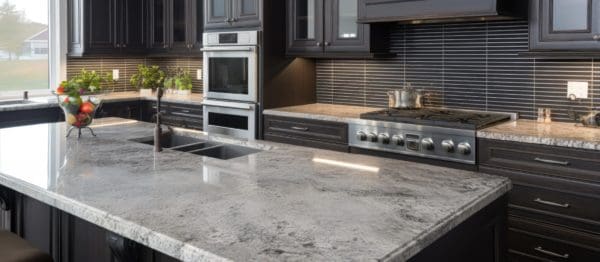 An induction cooktop is an electric-based cooking appliance that provides a sleek, modern, and energy-efficient way of cooking. They use magnetic energy to heat up the cookware, and they come with different features such as automatic pan size recognition, safety features, and child locks. Not only does it cook efficiently, but it also saves space, making it an ideal appliance for condo living.
Dishwasher
As much as hand washing dishes may seem easy, it's quite time-consuming. A dishwasher saves time and energy, which makes it perfect for condo living. Invest in a small-size unit that has a low noise level and an efficient water heater, and it will make your cleaning experience enjoyable.
Air fryer
An air fryer is a perfect appliance for quick and healthy meals. The air fryer has been popular for a while, and for good reasons; they are compact and multifunctional. From cooking frozen foods to baking and grilling, it can do it all. Buying one can free up space in the oven, which can be utilized to cook other dishes.
Condo living can be an excellent opportunity to downsize and live more comfortably. With the appliances discussed above, you can create a productive space that's not only efficient but also stylish. Remember to size the appliance to fit the space, and select a style that complements the condo's interior design. Consider including these appliances when you're searching for the best appliances for your condo.
Please follow and like us: