It's always great to learn the cutting-edge appliance features. The new specs of 2021's kitchen appliances could be the standard features you find on every model in the future! What's new in kitchen appliances for this year? Smarter features, greener models, and a whole lot packed into smaller spaces!
Smart Features Are Everywhere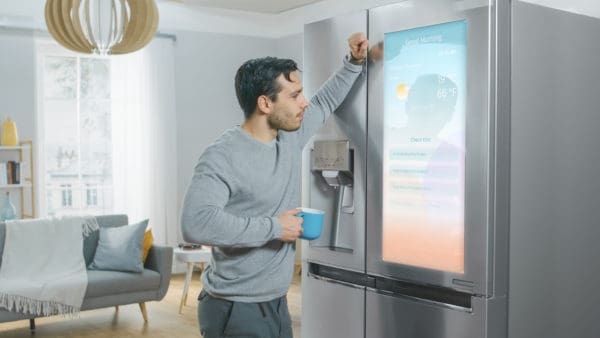 Smart appliances have been with us for a while, and with every year, they seem to be getting smarter! WiFi makes set-up, storage, and wash cycles much easier to use these appliances – what can we expect in 2021?
One innovation becoming increasingly popular this year is the see-through door. Samsung's Instaview lets you see what's inside by just tapping on the tinted window. If your hands are full of groceries, you can use the voice command and WiFi connectivity through an app or your smart assistant device to open the door. 
Much the fridges of today, oven doors can now light up the inside cavity. The InstaView Range on new LG models has a window that illuminates the interior when you knock on it twice.
Dishwashers: Smarter & Greener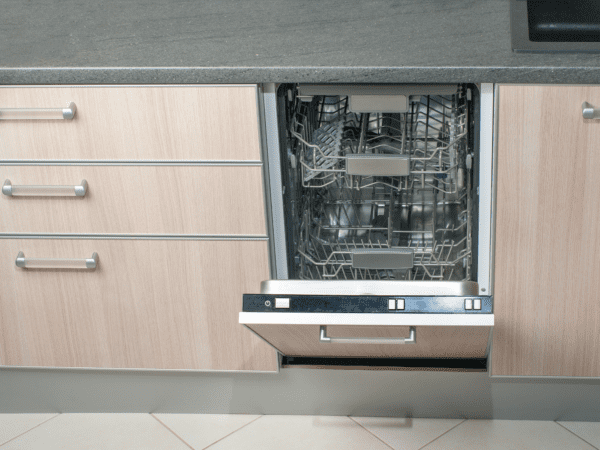 Miele G 7000 Automatic dosing means you'll never forget to put detergent in the dishwasher again! The innovative AutoDos system uses PowerDisk technology to dispense the appropriate amount of detergent for each load. Additional features include the Intense Wash cycle, which can be done in less than one hour, four LED lights in the interior for easier loading, and WiFi compatibility.
You'll find other new advancements in 2021's Bosch 800 Series. Only around three gallons of water go into each run, and this dishwasher has 3D airflow and uses Zeolite for humidity absorption. When the cycle is complete, you get cleaned, sanitized dishes, and perfectly dried dishes – even plastic ones! It also has a delay start timer, helping you run it during off-peak hours. 
Unfortunately, you still have to load and empty the machine – maybe we'll see that solved in 2022!
More Features In Less Space
Consumers are becoming more educated when it comes to selecting their appliances. They perform a lot of research to see which model has the features they want and what features they can live without. On the other hand, more and more are opting to have it all! 
Consumers are finding many of these features make it on units that use less energy, and the newest Signature model is a good example. Signature Kitchen Suite 36-inch Dual-Fuel Pro-Range With Sous Vide has two-zone induction, two gas burners, and sous vide module all on one cooktop, plus a combination steam and convection oven. All this comes in at under 39,000 BTUs, and you won't even need a make-up air system to pull fresh air in from outside the home.
Packing more into less is a big trend. One model with a smaller footprint than most others is Sharp's SuperSteam+ Wall Oven; it comes in at 1.1 cubic feet. The unit offers many culinary amenities you'd expect to see on top-end models, including steam baking, roasting, and convection cooking, all while needing only a 120-volt outlet. It's small enough to be mounted on the wall, installed under the counter, or set into a kitchen island. 
Ovens are more than just for cooking, too! Miele introduced the Vacuum Seal Drawer on its ovens, and it's posed to be a game-changer. The three modes of vacuum and heat sealing make airtight cooking and food storage so easy!
Please follow and like us: