Dishwashers have made many huge advancements, even in just the last few years. The features you'll find are so much more than just light and heavy cycles! Here are the newest features you can find on dishwashers and how they can help you save energy, do more dishes per load, and clean harder-to-reach spots.
Wi-Fi Connectivity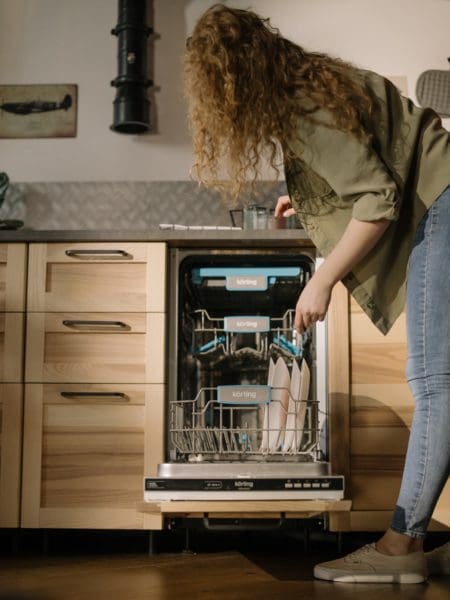 Wi-Fi connections let you remotely monitor and control the dishwasher from your device. They connect with virtual assistants like Alexa or Google Nest (making voice activation a breeze) or through an app you can download onto your smartphone. The added features make most smart dishwashers more efficient and flexible than their non-connected counterparts.
Most let you check on the status of your cycle remotely and can notify you when your dishes are clean. Forgot to run it or lock it while you're out? Go to your app and turn on the dishwasher. You can also receive alerts when your detergent or rinse aid is low in stock, meaning you won't forget to add it to your grocery list.
Specialized Jets
Many dishwashers now come with jets that are specific for certain kinds of dishes. These jets take the worst parts of the washing chore off of your to-do list and give you more options: instead of hand-washing your bottles, the dishwasher can take care of it for you!
For instance, on new models from GE, you'll find bottle wash jets that spray directly into the bottle to clean its bottom; whether it's for the baby or your everyday water consumption, it'll do this task that's almost impossible to do by hand. Some Kenmore and Samsung dishwashers have jets that clean stubborn casserole dishes; load them in the back of the bottom rack, and these jets will hit the corners with a spray.
Sensor Cycle Modes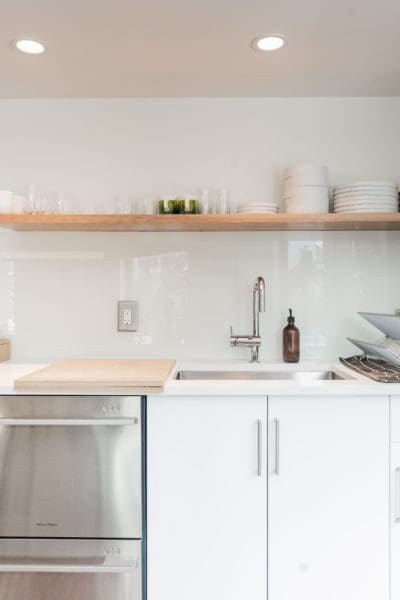 Sensor cycles (also called auto cycle modes on many models) make it a breeze to save energy and give your dishes the best wash possible. The sensors can detect how dirty dishes seem to be and choose a cycle by itself, initiating the best mode for the load after a few minutes of operation.
It can select the best drying settings, too! The appliance can detect the dishes and change the temperature settings for drying them. Whatever your model, sensor cycles are the ideal option for mixed loads with different levels of soil on the dishes.
The Third Rack
It's not all smart tech – some of the best new features in dishwashers maximize the space you can use! If you always seem to run out of room in your dishwasher, think about purchasing one with a third rack. On most models, this is a smaller rack that sits above the others; it's where your silverware, small cups, and serving utensils can go. 
By shifting the smaller pieces to the top, you'll have more room in the rest of the dishwasher for anything else you need to wash. The third rack feature lets you fit larger plates and dishes where the silverware basket would sit on the bottom rack.
Please follow and like us: