Understanding Your Needs and Preferences
The first step in selecting a dryer is determining the type (electric, gas, or compact) and size that best fits your space and usage needs. Larger capacity dryers are suitable for families, offering ample space to handle larger loads and reduce the frequency of laundry days. On the other hand, compact models are ideal for individuals or small spaces, providing efficient drying capabilities without occupying too much room. It's important to measure your available space accurately to ensure the new dryer fits comfortably, taking into account any necessary clearance for ventilation.
Budgeting Wisely: Establishing a budget is crucial. Assess the long-term benefits of energy-efficient models against their initial cost. Remember, the most expensive dryer isn't always the best choice. Strike a balance between affordability and quality.
Evaluating Essential Features: Modern dryers offer a range of features, from basic timed drying to sophisticated options like moisture sensors, steam refresh cycles, and smart technology. Consider what features are necessary for your laundry routine and which ones offer added convenience.
Considering Aesthetics and Space: The appearance of your dryer should complement your home's interior. Also, ensure the dryer fits comfortably in your designated laundry space, leaving room for proper ventilation.
Making an Informed Dryer Purchase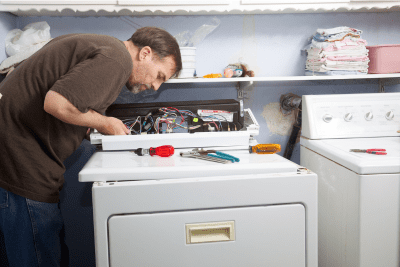 Energy Efficiency and Sustainability: Look for Energy Star-rated models for better energy efficiency. Such models not only help in reducing environmental impact but also save on electricity bills in the long run.
Performance and Consumer Reviews: Research and read consumer reviews to gain insights into the dryer's performance, reliability, and any common issues. Understanding real-world experiences can greatly inform your decision.
Post-Purchase Service and Warranty: Inquire about warranty length and coverage. A longer warranty can be indicative of the manufacturer's confidence in their product. Understanding the after-sales service and maintenance requirements is also vital for future convenience.
Installation Requirements: Consider the installation requirements, including space, venting, and electrical or gas connections. Some models may necessitate professional installation, which could be an additional cost.
Enhancing Your Laundry Experience
Where to Shop: Deciding whether to buy in-store or online is crucial. Visiting a physical store allows you to see the models, understand their features firsthand, and receive expert advice. Online shopping, on the other hand, may offer convenience and competitive pricing.
Negotiating and Finding Deals: Be open to negotiating for a better price or additional services like free delivery or extended warranties. Keep an eye out for seasonal sales and discounts for potential savings.
Purchasing a new dryer requires careful consideration of various factors, including type, size, budget, features, energy efficiency, and post-purchase services. By thoroughly evaluating these aspects, you can make an informed decision that aligns with your household needs and lifestyle preferences, ensuring a satisfying and efficient laundry experience for years to come.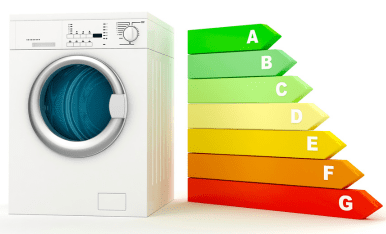 Start your search today by exploring the range of options available, comparing features, and reading consumer reviews. Remember, the right choice is one that meets your specific needs and fits seamlessly into your home and lifestyle. Don't be left out to dry! Ready to purchase  the right dryer for your home?
Please follow and like us: