When it comes to appliances, it doesn't get more clean-cut than the choices you have for washing machines: should you go with a front-load or a top-load washer? Both clean your clothes using detergents, thermal action through the water's temperature, how the washer moves clothes, and time. However, the two options are not the same – which one will best meet your needs?
Pros & Cons Of Front-Load Washers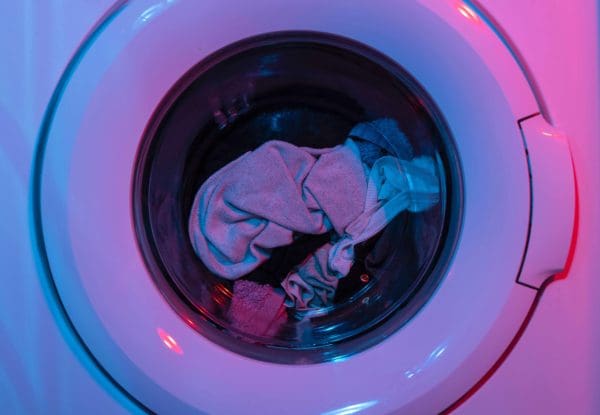 Front-load washing machines have doors that swing out. They work by filling the inner tub from the bottom with a small amount of water. The tub's rotation, combined with gravity, moves the clothes through the sudsy water to remove dirt and stains.
Pros: 
Cleaning power:

Consumer tests show that front-load washers remove more soils from fabric than top-loaders. The mechanical tumbling wash motion is more effective by using gravity to knock the clothes against each other. They end up scrubbing the clothes against themselves, the abrasive elements in detergent, and the features of the drum or washtub. 

Less water:

Front-load washers save homeowners money by using less water per load. These models use approximately 19 fewer litres of water per cycle than top-load washers; per year, this can save you roughly 7,500 litres!

Energy savings:

Most front-load washers use less energy per cycle. It encompasses both the electricity used to run the machine and what goes into heating water. As mentioned, front-load washers also use less water overall, and they won't draw as much water from your heater as a top-load model. 
Cons:
More potential discomfort:

Front-loaders are often harder to load and unload, which can be an issue for users with back pain.

Fewer chances for mid-load additions:

The door of front-loaders will lock to stop any leaks, which means don't try to toss in a stray sock or t-shirt.

Mould and mildew growth: Front-load washers can attract some unwanted growth, so you must clean them more often than top-load washers – it's best to wipe out the door and gasket after every use. If the folds of the gaskets and drum stay damp between loads or you use the wrong detergent, mildew and mould will grow, causing a lingering smell. 
Pros & Cons Of Top-Load Washers
Top-load washers clean clothes by submerging them in water filled with a detergent. As clothes float around in the tub, the agitator rubs against them, removing stains and grime.
Pros:
Easier loading and unloading:

Top-load washers are easier to fill and empty, especially for those with mobility issues. Most models stand at a height that saves users the trouble of bending down. If space is a problem, top-load washers make more sense – no door will swing out into doorways. 

They stay clean for longer:

There's no need to spend a lot of time cleaning top-loaders. They rarely end up smelling like mildew because moisture can evaporate out of the unsealed door.

Cost:

Top-load models are generally less expensive up-front than front-load washing machines. 
Cons: 
Less energy efficient:

There's no escaping the fact that a top-load washer uses more electricity and water than a front-load washer. Even more efficient top-loaders use more energy than the average front-load washing machines. 

Less effective: Top-loading washers don't clean as effectively as their front-loading counterparts and have difficulty washing larger items. They are also rougher on clothing, especially if the machine is overloaded.
Extra steps:

Because top-load washers are less efficient and effective than front-load models, you'll have to spend some time pretreating stains and highly-soiled clothing.
Which One Is Right For You?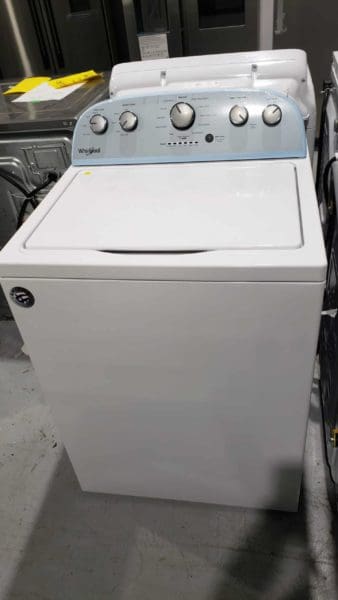 Choosing the right appliance means assessing the pros and cons based on your home, cleaning needs, mobility, and budget. If you're considering the appliance's price, top-load models are cheaper; however, the high-quality clean and energy efficiency of a front-load washer will pay for the up-front expense. 
However, everyone has different space and mobility requirements. Before committing to a purchase, look at how much room you have and the accessibility to the machine. If space is a premium in, say, an apartment, a top-load washer might be the best option!
Please follow and like us: