Are you in the market for a new dishwasher but don't know how to make the best decision? Before shopping, you should figure out a few factors that will affect your usage: budget, spatial constraints, dishware, and energy efficiency. 
Figure Out Your Budget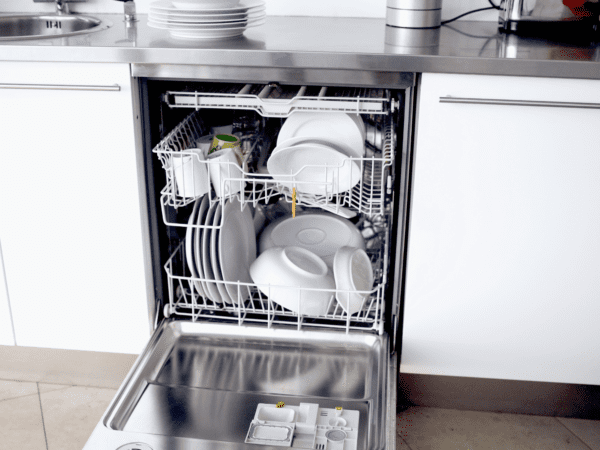 The main thing determining what dishwasher you choose is your budget. Don't worry if you're working on the lower end of the price range – basic dishwasher models have more than enough power to get the job done using only the essential features. While dishwashers can be expensive, your new model doesn't have to break your bank account to provide clean dishes.
High-end standard dishwashers offer a wider range of upscale features, putting them at the high end of the price range. However, many of these features – including soil sensors, stainless steel washtubs, racks you can adjust, and more – are worth the extra cost.
What's Your Space?
Before settling on a dishwasher, you need to know the dimensions of your kitchen. Most standard dishwashers are 24 by 24 inches, and this fits under most countertops. However, you should always measure the space in your kitchen and confirm the total dimensions of the dishwasher before purchasing. 
Some kitchen remodelling projects limit your under-the-counter space, which may make fitting a standard dishwasher impossible. In these cases, you may need a compact dishwasher measuring 18 by 24 inches.
What Dishes Do You Use Most Frequently?
Be sure to note the number of place settings that each can handle. You'll also want to find out how much flexibility each dishwasher offers.
For instance, if you frequently wash more bowls than plates and you often dirty several pots and pans each day, you'll want to confirm that the dishwasher can accommodate your typical load of dishes. 
When looking at models, learn all about what it can accommodate – including the silverware. The model should comfortably fit all the utensils you use. If you don't use that many knives, spoons, and forks, think about buying a model that has a removable or foldable rack to free up more space!
Energy Efficiency Is Easy To Find!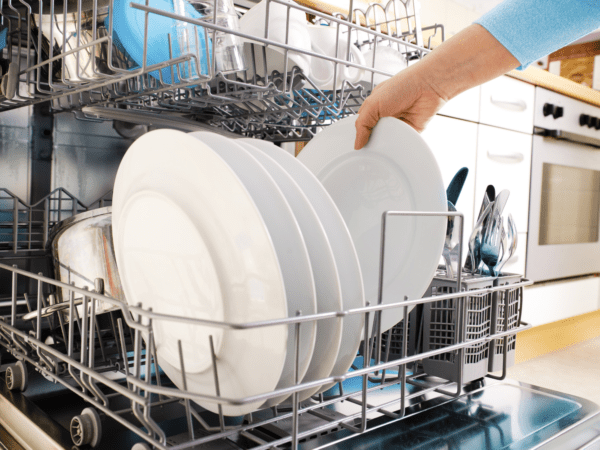 You may have noticed how we haven't focused a lot on energy efficiency as a point of consideration. All dishwashers in Canada are subject to the Federal government's Energy Efficiency Regulations, meaning they all meet minimum performance standards for energy usage. You'll find even the most basic models are much more efficient than the premium dishwashers of yesteryear!
Still, some models can be more energy efficient than others. When looking for the best choice for you, check for the ENERGY STAR label. Standard and compact dishwashers that earn this label – based on their energy use and water consumption – are more than 10 percent more energy-efficient and use up to 30 percent less water than other standard models. 
New dishwashers also benefit from improved water filtration that removes food, which is why you can skip the pre-rinse and still get sparkling dishes (more on that later). Some models even have internal water heaters, which can get your dishes cleaner without making your home's water heater work harder. 
Regardless of your budget, spatial constraints, and dish habits, know that a new dishwasher will always use less water than hand washing! Today, most models use less than 15 litres for the entire cycle; hand washing, on the other hand, uses almost 15 litres every two minutes. If your dishwasher has Energy Star certification, you could save up to 26,400 litres of water a year – more than 85 bathtubs full of water!
Please follow and like us: