There are many benefits to having a front-loading washing machine, especially if you're in a smaller home or want to conserve energy. However, after a while, you may notice a mouldy smell emanating from the machine. Unless you tackle the smell properly, it may get on your clothes, towels, and other items. 
Don't worry – defeating these odours is a simple task! But what causes them in the first place?
Why Do Front-Loading Washers Attract Odours?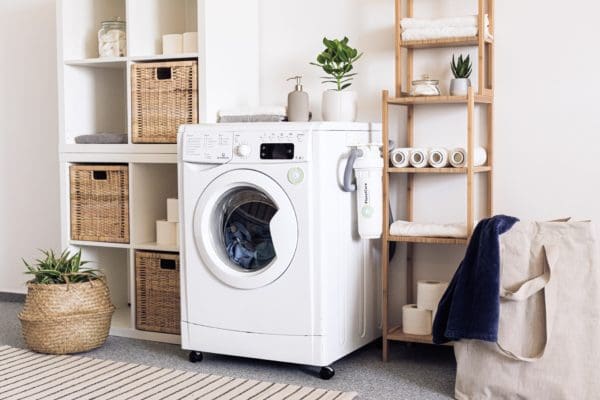 Front-loading machines have many parts that can remain wet after a washing cycle. The most prominent of these is the rubber gasket at the front of the washer. In the crevices of this part, mildew can grow. 
One cause is using too much detergent and fabric softener. Much of the product does not get rinsed away, and it can create a coating with the body soil and clothing fibres. When you ignore this accumulation and it gets trapped in the machine or drainage pipe, the warm, moist environment invites mould, mildew spore, and bacteria growth.
Your laundry room may not help the situation. Is this part of your home well ventilated and air-conditioned? If it's not, the moisture and heat can make the odours even worse. 
It can happen to the best of us. Many homeowners assume that a washing machine cleans itself with all the detergent and water that runs through it. However, you must clean a front-load washer regularly to prevent odours – luckily, it's an easy chore!
How To Defeat Front-Loading Washer Smells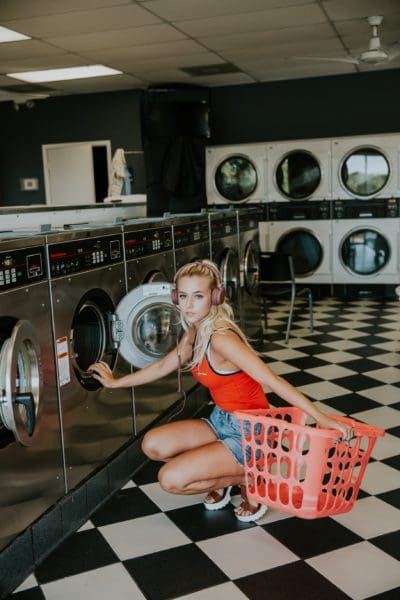 Tackling the smells from your machine is very simple, and you can do it with ingredients you have around the house! Mix ¼ cup of baking soda with ¼ cup of water and add this solution to your machine's detergent container. Pour two cups of white vinegar into the drum, then run a normal cycle at high heat.
Once the cycle is complete, dip a sponge in a mix of one part vinegar, one part water, and scrub any remaining spots with the rough side. To maintain freshness for the future, leave the door open between cycles, keep the drum dry, clean the gasket when gunk accumulates, and choose detergents made for high-efficiency machines. Make sure you don't use too much detergent for your laundry; only two teaspoons or less per load will be enough.
You can also make sure that the laundry room itself stays fresh. Add a fan to improve air circulation, air-condition the space, or bring in a dehumidifier. As well, regularly check the dryer vent to ensure that it fits on tight and not leaking moist air into the laundry room.
The potential for odours isn't a reason to ignore front-end washers, especially if space is an issue. Top-load washing machines can also smell if soap or water is left to stand, though you can clear these out through the rinse and spin cycle.
Please follow and like us: