Keeping your dryer clean is important for how well the machine works. But it's not just the energy savings that should motivate you – cleaning your dryer keeps you and your family safe! 
In North America, improperly cleaned dryers are a leading cause of home fires. In the United States, most residential fires involve dryers – one recent study puts the figure at 92%! Here's how you can clean your dryer to avoid fire hazards. 
Clean the lint trap before every use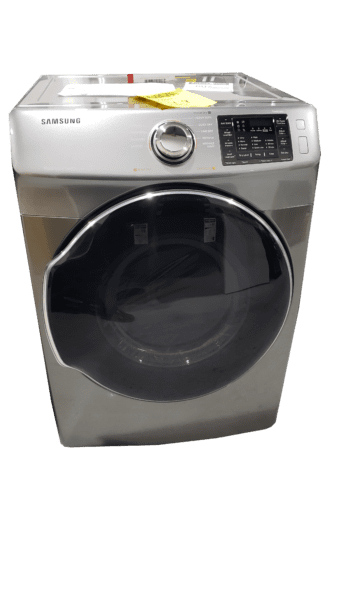 Dryers work through agitation and high heat; these two factors cause the fabric inside to shed fibres. The lint filter or screen stops these textile fibres and other loose bits of material from getting into the dryer's ventilation system. 
Most clothes dryer fires start because of an accumulation of lint around hot motor components, so always check that it's clean before starting a new load of laundry. If you're drying brand-new towels, linens, or clothing made from fleece, or wool, you may need to clean the lint screen during the cycle.
After you clean the lint trap, put it back in immediately. If, somehow, you lose it or the component breaks, purchase a replacement before using your dryer again. Never use your dryer without a lint screen!
Not only is a clogged lint trap a fire hazard, but it can also force the dryer to use more energy. When lint clogs the screen, the dryer has to work harder to perform, taking longer and raising your energy bills. By clearing the lint trap after every use, you make it easier for air to flow out the exhaust vent. 
Clean your dryer's ventilation system at least once a year
There's another crucial reason for cleaning the lint screen: fibres build up inside the dryer's vent and ventilation duct, too. The ventilation duct is the tube that runs from your dryer to the outdoor dryer vent. It's necessary to clean the lint out regularly to prevent this flammable material from catching fire. 
Clearing it out yourself is simple, so make it a part of your annual home checklist. Most models let you disconnect the duct and vacuum out the materials, but be sure to follow the manufacturer's recommendations for your specific model before disconnecting and cleaning these parts.
Clearing the tube and vent is another way you can keep your dryer working at maximum efficiency. When lint buildup blocks the exterior dryer vent, the air will not expel moisture as designed.
Keep the area around your dryer clean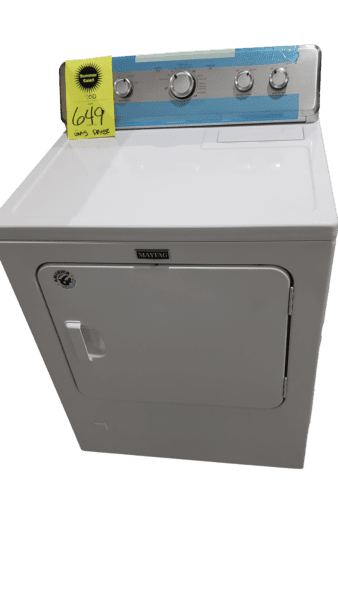 One of the easiest ways to prevent fire hazards around your dryer is to keep the appliance free from clutter and waste. Leaving clothing piled on the dryer presents a fire hazard – if they fall off and behind the dryer, the clothes can block the vents, causing heat to build up and ignite the flammable clothing.
It's not limited to clothes. Clear any dirt, lint, or other debris from around and under the dryer. Avoid placing anything on top of this appliance, e.g. cleaning supplies, garbage, and whatever else might accumulate in your laundry room.
Make sure to pay attention to the performance of your machine. Reduced drying capabilities and machine temperatures that are too high (or too low) are signs that you need to clean out your dryer properly!
Please follow and like us: