Is your fridge smelling a bit musty? Have you removed some rotten foods, but the smell won't go away? Taking care of unwanted fragrances in your fridge and freezer can be an easy task. Consider using one of these three easy ways to remove smells and take back your fridge from the foods you forgot about!
Baking Soda
Baking soda in the fridge is a cliche, but it's there for a reason: it's a cost-effective deodorizer with absorption qualities that neutralize bad and lingering scents. It works because most smells are acidic, and baking soda is a pH neutralizer.
While you may know about the power of baking soda, not everyone is maximizing how to use it. The best way to add baking soda to your fridge in a thinner layer; it won't have the same impact if it's tucked way in the back! If a scent lingers even after placing baking soda in the refrigerator, try sprinkling some of the baking soda on the shelves and leaving it to sit for two hours. Wipe the interior down with a mix of baking soda and water for a deep clean.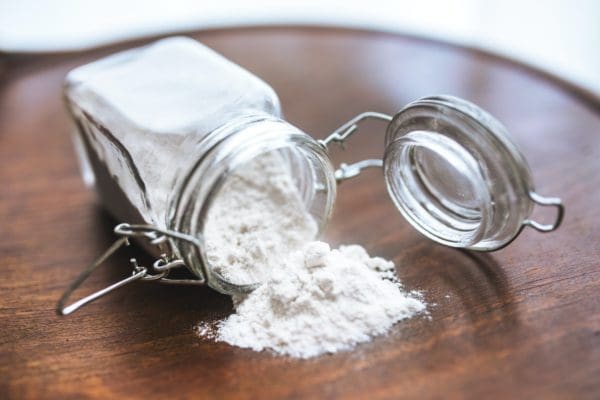 Don't stop with the fridge: sprinkle baking soda at the bottom of your garbage can, in your sneakers, and even in homemade deodorants!
Clean Out Any Freezer Obstructions
Your freezer faces different problems from the fridge section. The presence of food and cold temperatures creates a unique stale smell that can make you hold your nose any time you open the door. Start by making sure the freezer vents are unobstructed to keep a proper airflow throughout the appliance. 
Next, clean up the moisture-rich points that attract bacterial growth: the ice tray or ice maker (if your model has one). Sanitize the ice maker by mixing one gallon of water with one tablespoon of bleach. Soak a sponge or paper towel in the mixture and wipe down the inside and ice bin, then rinse it off with fresh water. It's just that easy!
Handwash The Shelves, Sides, And Bins Of The Fridge And Freezer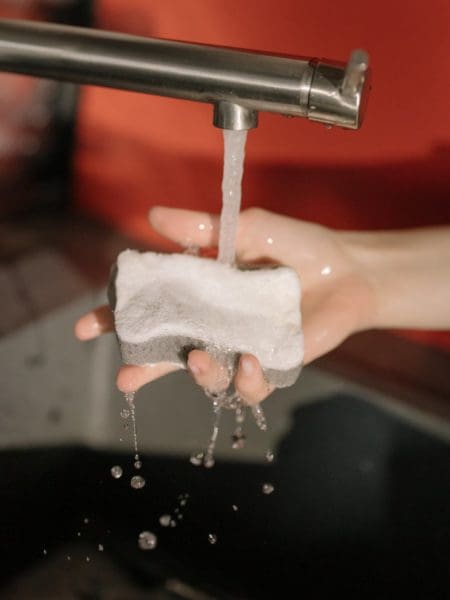 Baking soda is a good preventative measure, and you can start with a clean slate by washing the shelves, sides, and any bins in the fridge and freezer. If your appliance needs a deep clean, or you can't take out the components, unplug the fridge to prevent the waste of energy; you can also turn the temperature to its warmest so the fridge won't run while you're clearing. Remove the shelves, bins, crisper drawers, ice trays, and any other loose components and wash them in the sink with hot, soapy water. 
Hand cleaning with soap and water is easy and effective; however, some stubborn odours may need special ingredients. Mix up a sanitizing solution of one tablespoon liquid bleach per gallon of water and use it to wipe the bins and shelves down; rinse the parts off in some water and leave them to air dry. You can also wipe it down with a half-and-half mix of white vinegar and water to make the fridge sparkle with no chemicals!
If you have to clean the fridge and freezer, air it out for a half-hour before returning food to it. Refrigerators have to be enclosed, tightly sealed spaces that can trap odours in, so giving it some time to air out is a great idea!
Please follow and like us: